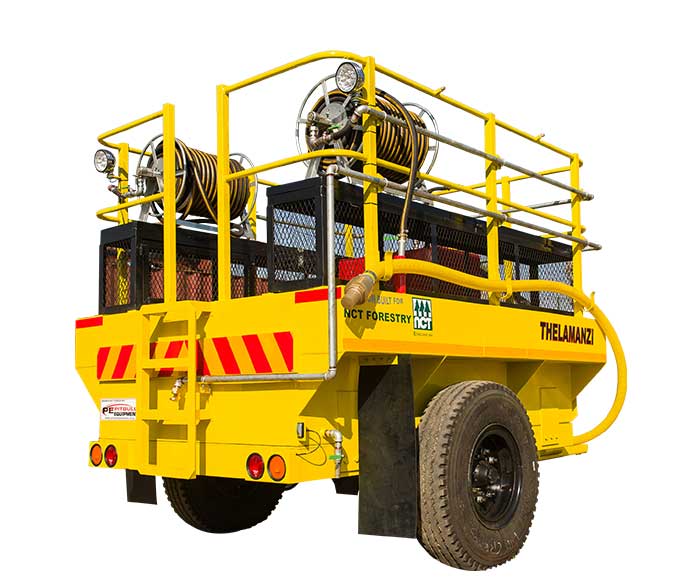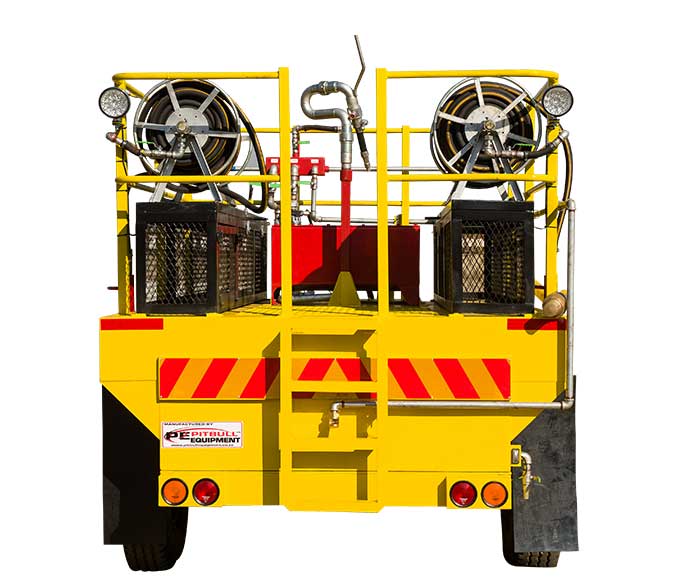 [PEWT-4000]
PITBULLTM WATER FIRE TANKERS
THE PEWT-4000 IS FITTED WITH AN 8-TON AXLE, REINFORCED CHASSIS AND TANK COMBINATION, AND A UNIVERSAL TRACTOR TOW HITCH.
THE 4000-LITRE TANK IS FABRICATED WITH CORTEN-STEEL AND INTERNALLY COATED FOR RUST PREVENTION. FITTED WITH MODERN FIREFIGHTING EQUIPMENT, AND LATEST DESIGN HYDRAULIC TECHNOLOGY, YOUR FIRE RISK IS UNDERWRITTEN BY A PROVEN PRODUCT.
FIRE CONTROL AND PROTECTION UNITS BUILT TO YOUR REQUIREMENTS.
CERTIFIED BUGLE AGRICULTURAL
CUSTOM TANK TO CHASSIS DESIGN
FITTED WITH GOLD-LINE HOSE (25MM X 60 METER) AND COUPLERS
ALL-ROUND SPRAYERS INSTALLED IN HAND RAILING WITH 360-DEGREE COOLING JETS
CUSTOM BUILT STORAGE AND TOOL BOXES
FIREFIGHTING EQUIPMENT STORAGE AND TOOLBOXES (LOCKABLE)
REAR WATER EXPULSION FOR DUST CONTROL
LET'S DO SOMETHING GREAT TOGETHER
GET IN TOUCH WITH US AND PROVIDE BASIC INFO FOR A QUICK QUOTE