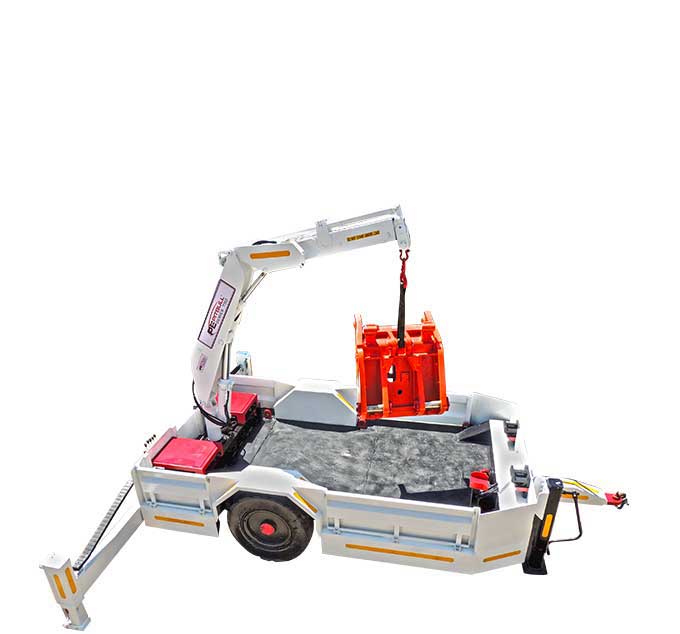 [PELB-7000]
PITBULLTM LOW-BED TRAILERS
PITBULL™ PELB-7000 LOW-BED TRAILERS ARE FITTED WITH A REINFORCED DECK, SOLID TYRES, AND LOW-PROFILE DESIGN.
HEAVY-DUTY DESIGN, A UNIVERSAL HITCH, AND 7 000 KG LOAD-CAPACITY, THIS PRODUCT MAINTAINS ITS SUCCESS THROUGH A PROVEN TESTED TRACK RECORD.
OPTIONAL MANUAL / HYDRAULIC OUTRIGGERS MANUFACTURED TO SPECIFICATIONS.
PITBULL™ LOW-BED TRAILERS HAVE BEEN HAULING GOODS AND EQUIPMENT IN THE MINING INDUSTRY ABOVE SURFACE AND BELOW, FOR THREE DECADES.
EQUIPPED WITH HEAVY DUTY LANDING LEG
HYDRAULIC FAIL-SAFE BRAKES
LOAD CARRYING CAPACITY: 7 TONS
EXTRAS: TOOLBOX MOUNTING, DROP-SIDES AND MORE
ROBUST HEAVY-DUTY DESIGN AND CONSTRUCT
SOLID QUICK-CHANGE WHEELS
REINFORCED STEEL LOADING DECK
CUSTOM BUILT TO CLIENT REQUISITE
LET'S DO SOMETHING GREAT TOGETHER
GET IN TOUCH WITH US AND PROVIDE BASIC INFO FOR A QUICK QUOTE