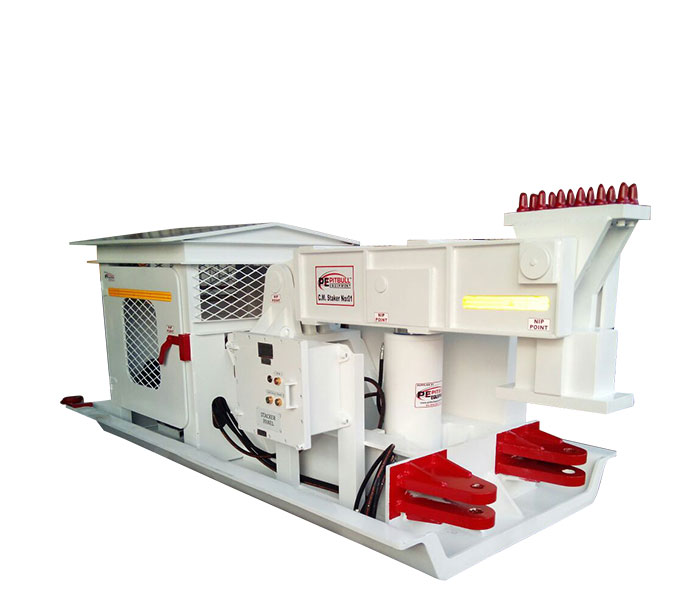 [PECM]
PITBULLTM CONTINUOUS MINING STAKER UNIT
PECM STAKERS ARE UTILIZED UNDERGROUND AS A CONTINUOUS ADVANCE MECHANISM.
IT PERFORMS A HYDRAULIC STRUT AND PULL FUNCTION.
MOUNTED TO A SKID WHICH ALLOWS FOR HYDRAULIC INCHING.
HYDRAULICALLY DRIVEN AND OPERATED FROM WITHIN A CERTIFIED CAB.
THIS PECM IS THE DRIVER UNIT OF A MINING PANTECHNICON.
THE PECM IS ALSO UTILIZED AS A RECOVERY TOOL TO EXTRACT MACHINES AND EQUIPMENT THAT HAVE BEEN CAUGHT IN A ROOF COLLAPSE OR HAVE BECOME BOGGED DOWN AND IN-OPERATIONAL.
DESIGNED FOR 2 X 100 – 150 TON PULL CYLINDER APPLICATION.
FLAMEPROOF ELECTRIC MOTOR
FITTED WITH LOAD-LOCK ASSEMBLY
COMPLETE WITH STOP-START SWITCH GEAR
CLOSE-COUPLE CLOSED PUMP MOTOR ASSEMBLY
LET'S DO SOMETHING GREAT TOGETHER
GET IN TOUCH WITH US AND PROVIDE BASIC INFO FOR A QUICK QUOTE