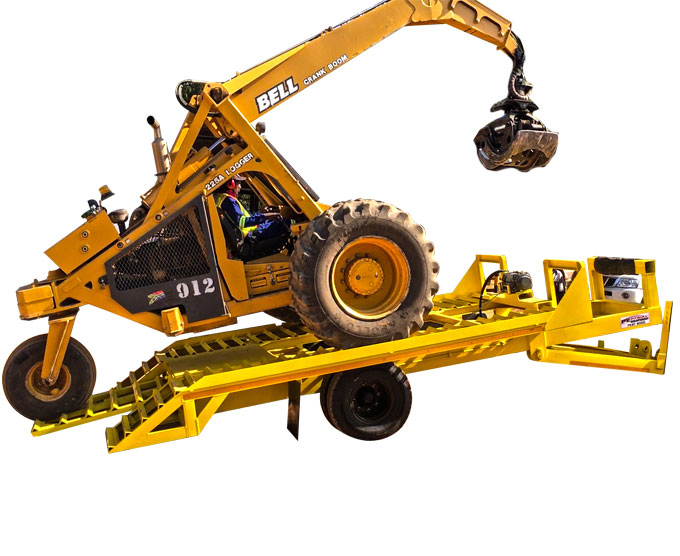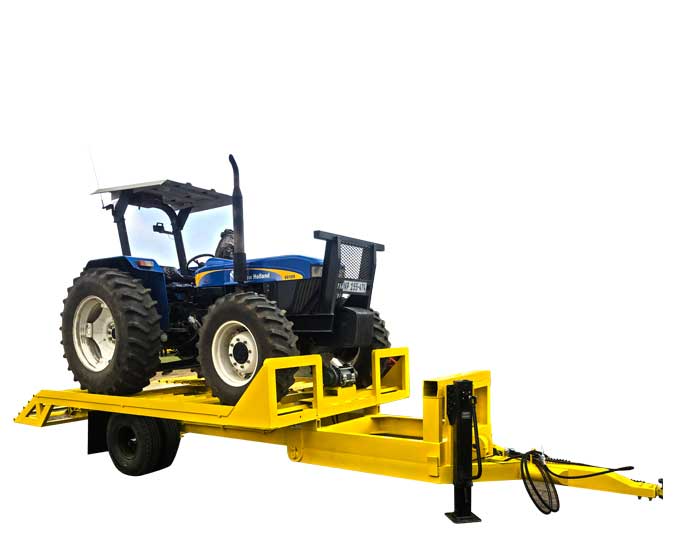 [PEBT-8000]
PITBULLTM RECOVERY TRAILER
THE PITBULL™ PEBT-8000 TRAILER IS MANUFACTURED FOR THE SHORT HAUL TRANSPORT OF YELLOW PLANT AND EQUIPMENT E.G. BELL LOGGERS.
THE PLANT CAN SELF-DRIVE ONTO THE TRAILER THROUGH THE BREAK NECK FUNCTION. THIS TRAILER IS ALSO FITT ED WITH A HYDRAULIC WINCH FOR INFIELD RECOVERY.
THIS IS A TRACTOR DRAWN DESIGN.
UNIT IS DESIGNED AND SUPPLIED AS THERE IS A RECOVERY AND TRANSPORT NEED AND PROVIDES AN INTEGRAL SOLUTION TO THE AGRICULTURAL SECTOR.
SELF-DRIVEN AND OR WINCH ASSISTED (NON-RUNNER)
HYDRAULICALLY BRAKED AXLE
AGRICULTURAL AND CUSTOMIZED HITCH SYSTEM AVAILABLE
TRANSPORT AND RECOVERY UTILITY
LET'S DO SOMETHING GREAT TOGETHER
GET IN TOUCH WITH US AND PROVIDE BASIC INFO FOR A QUICK QUOTE